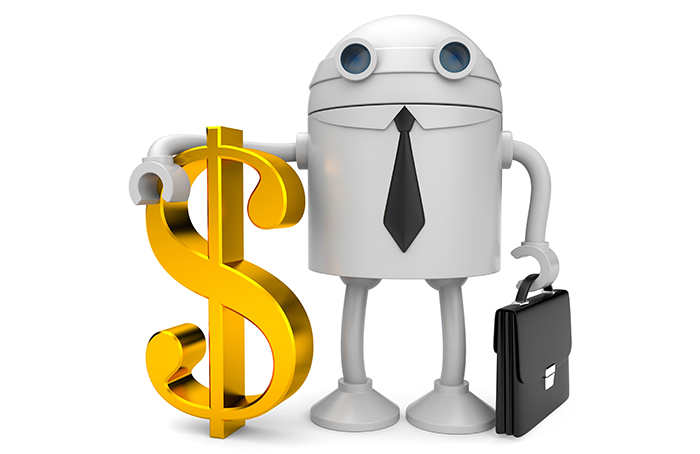 Does anyone actually know what 'robo advice' is?? Most importantly... do clients know what it actually is? Apart from an industry buzzword that dresses up a spreadsheet and three questions as some incredible bleeding edge hyper-intelligence. Does it or should it extend to every facet of someone's financial life?
In Scott's recent article in IFA, he raises the point that the owners of new robo-advice platforms are more focused on the value of the information they collect from clients, than the monetisation of advice provision. He references Deloitte's report, The Advice Based World.
Deloitte Assurance & Advisory Chief Operating Officer and National Advisory Leader, Phil Hardy, said robo-advisers have a "different value realisation" from monetary gain.
Mr Hardy said robo-advisers will look to capitalise on 'mining' and storing the data of clients who use the digital platforms, rather than looking to profit from the advice they provide.
"One of the things that I find interesting about [organisations] that have a digital-only strategy… they may choose not to have any monetised value in the advice per se because they are seeing some other value from the information they will capture," Mr Hardy said.
"Information hasn't been traditionally captured all that well by data systems and incumbent providers, and that information has not traditionally been well analysed to look for different ways of creating value for the organisation," he said.
Mr Hardy also acknowledged that digital advice providers have the capacity to introduce new clients to cheap and affordable advice, and to 'mine' their data and then use it at a later point to provide more comprehensive advice when the client has more funds.
This presupposes that there is some value being provided other than segmenting people into one of five ready-made, standardised and template portfolios. My Dad always said "You get what you pay for", and as much as it pains me to admit it... he's right.
However, I've failed to find any value being provided. Those so called robo-advice providers investigated thus far are still clipping a handsome prize from the funds under management [FUM]. So either they should be charging less [i.e. nothing] or at the level they are charging, which is the same as most current advisers, they should be providing the same level of expertise, range and advice as a real warm-blooded expert. Asking five or so questions, just doesn't cut it.
Speaking at the event, Deloitte Australia's Director of Assurance & Advisory, Andy Abeya, said advisers will start to reevaluate the way in which they define holistic advice.
Why?? The words speak for themselves. The accepted definition is "dealing with or treating the whole of something or someone and not just a part". It's holistic or it isn't.
And it should encompass - managing cashflow, managing & reducing debt, home loans, buying a car, when to renovate and when to invest/upgrade, etc., etc.?
That pretty much sums it up!
"The term holistic advice seems to be mainly thought of as advice that covers off investments, insurance and superannuation," Mr Abeya said.
"What we see is that definition is further evolving and [so is] the role of the adviser in being able to get into other aspects of the customer's wellbeing.
"If we think of financial wellbeing for a second, it does include things such as tax and debt management. It doesn't necessarily mean that advisers need to be well versed in all of these things but [they need to be] aware and partnering with other people who can bring a whole-of-financial-wellbeing solution to a customer," he said.
What do you think of what Phil and Andy have to say?
Do you have a business/practice focused on your clients overall wellbeing, or just one particular niche?
How would you rate the need for such advice?