If you want some light relief and a wee chuckle... then check out Jordan Watson and his beautifuol daughter Alba.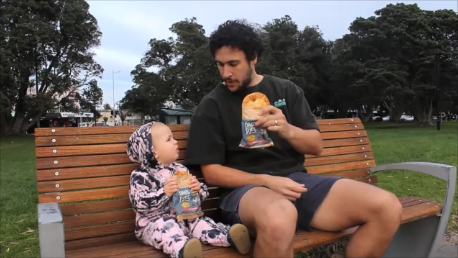 As an expat living abroad for a long time, the Kiwi inventiveness and sense of humour still raise a smile.
Jordan Watson works with his liitle girl Alba to coach new Dads in some really important Kiwi life skills.
Trapping prey with a cardboard box and a piece of string, fishing, sprinting in jandals. These are the foundational life skills that every young Kiwi will use to make their way in the world.
So take a moment out of your manic day to just relax... and smile... and rejoice that the very simple [and somewhat silly] things can amuse us and lighten our day.
Read the story in The NZ Herald
Check out a couple of Jordan's videos below.
Special mention for the "Rugby Ball Hold" [just watch the "How To Hold A Baby"]. Well used when the offspring were tiny.